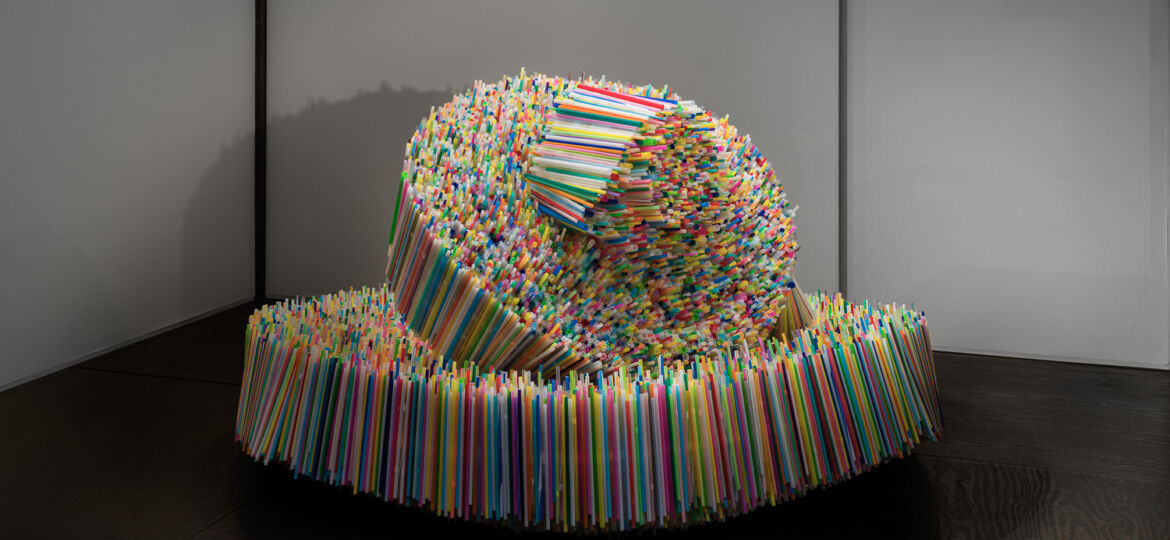 2021.4.14 (Wed)–6.27 (Sun) at gallery CAJ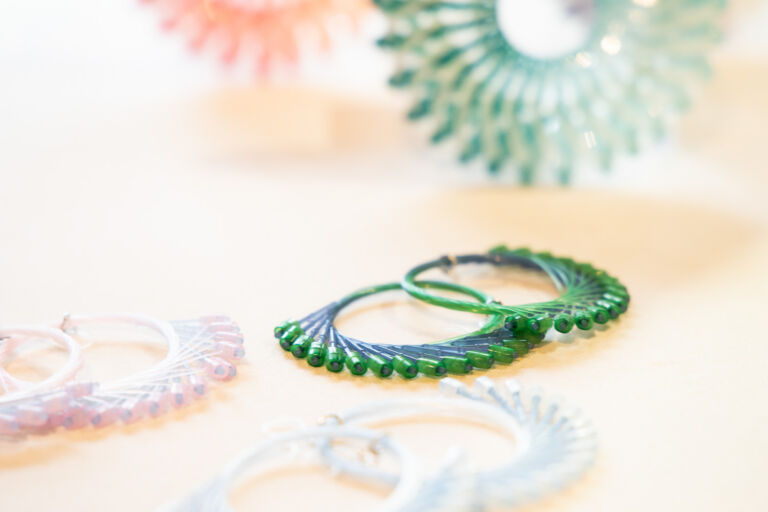 I first encountered Miho Noka's drinking straw jewellery 15 years ago.
"I remember how uneasy I felt about living in a society where things were here one minute and thrown away the next. I hoped that by taking things that normally end up in the rubbish and transforming them into jewellery, I could draw attention to their innate beauty" she said.
Her intention at that time was clear, and her design reflected that. Since then, by turning things like plastic drinking straws, cable ties and price tags into jewellery, she has been broadcasting a message, in a quiet and persistent way.
Now, times have changed – we have the issue of plastic pollution. And once again, she is raising questions that matter to all of us.
This year, 15 years since the first exhibition at CAJ, we begin with Miho Noka's exhibition. We look forward to welcoming you.
A work made of some 300,000 drinking straws is also part of the exhibition.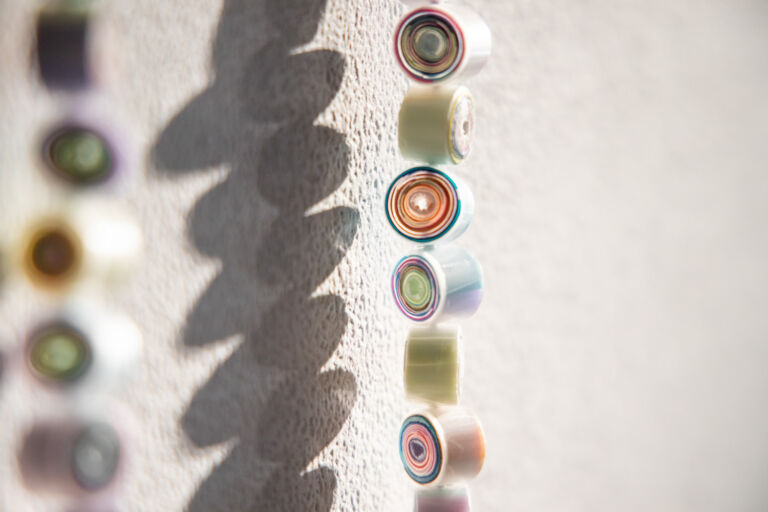 苗加美保展を開催します。15年前、苗加美保のストローのジュエリーと出会いました。「瞬間的に物を捨ててしまうような社会に違和感を覚えます。捨てられてしまうものをジュエリーに昇華させることで、素敵に輝ける場所があることを知ってもらえたら。」と。そこには明確な意思があり意図がありました。彼女は、ストローや結束バンド、プライスタグを使ったジュエリーを作り、決して強くも声高にでもなく、メッセージを発信し続けています。
そして、今、世の中が変わりました。プラスチック問題。彼女は再び問いを発信することになりました。およそ3万本のストロー作品も展示します。
今年15周年を迎えるC.A.Jの最初の展覧会は、苗加美保の新作の個展から始まります。ぜひご高覧ください。